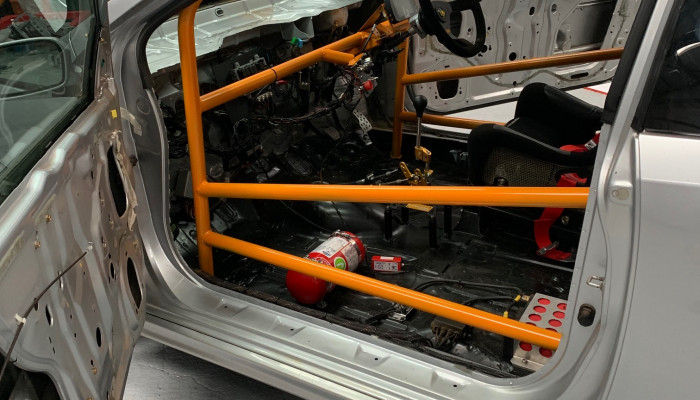 Fabrication and modifications carried out to this hill climb racer
An OMP FIA approved rollcage was welded into this civic on stiffening plates and additional bracing added for extra strength, protection and mounting the harness, race dash and steering column.
All welds and fabrications carried out in accordance with MSA blue book regulations. The dash and additional items were removed to reduce weight as much as possible meaning the addition supports to the roll cage were needed.
A custom shifter was installed and mounted to fabricated legs. The race dash and switch panel was wired and installed.
Carbon fibre doors were fitted to further reduce weight.
race suspension arms and coilovers were fitted and alignment carried out to the customers requested geometry.