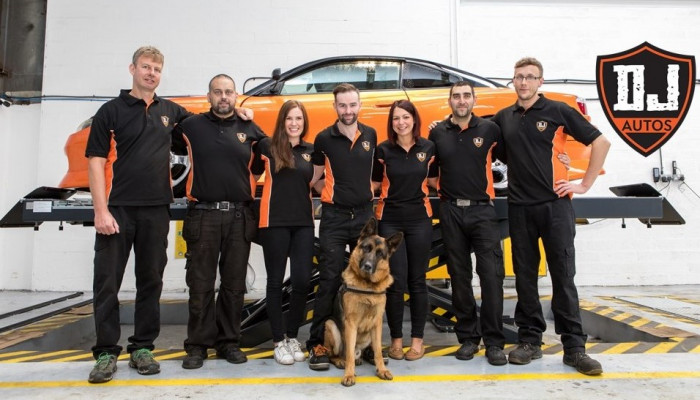 I am Daniel Johnston, the owner of DJ Automotive Engineering
Cars have been a way of life for me for as long as I can remember. I rebuilt my first engine at the age of 14, modifying a 1275cc mini engine to a high spec 1380cc, and my hands haven't been clean of oil since!
I have an extensive academic background gaining a BEng(hons) degree in Engineering from the Open University. I have also achieved a BA degree in Business management, a post graduate certificate in Project management and HNC in Electrical and Electronic Engineering all from the Robert Gordon University.
My automotive qualifications include but are not limited to a Level 3 mechanics certificate, level 2 MOT tester, level 3 MOT manager and qualifications in maintaining hybrid vehicles.
I am an experienced CNC machinist, mechanical engineer, project engineer and team leader. I managed a team of Engineers for an Engineering firm's multimillion pound projects prior to returning to the car industry which is where my passions lie.
Some of my projects have included installing a 1UZ V8 into a Porsche 944 (which I am not aware has been carried out by anyone else), Building a VTEC classic mini, 1293cc mini turbo with custom adaptors to fit a T2 hybrid turbo, auto to manual conversions including complete ECU rewires and adaptations.
The Unique Selling Point of my company, is that we take an Engineering approach to repairing your car which has been developed from my studies, experience as an Engineer and 20 years passionately working on cars. We will never change a part we think 'may' be at fault. We will prove the fault first through either diagnostic or fault replication techniques to ensure you are not buying parts you do not need.
This approach to business allows me to keep the core values of DJ Autos;
Customer satisfaction

Value for money

Top class service
Feel free to get in touch to see what we can do for you.
Daniel