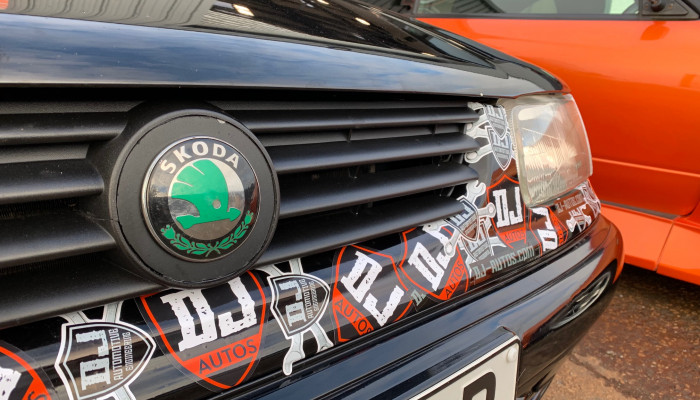 This is the DJ Autos parts van
This pick was fully stripped, welded were corroded and modified to house a 180bhp Seat Ibiza Cupra 1.8T engine. Custom mounts were fabricated to allow the engine to be fitted.
The engine was modified to a solid flywheel and had various ancillaries removed which were not required or restricted performance. A custom exhaust was fabricated from the turbo back. A front mount intercooler has been installed to cooler induction heat as much as possible.
A uprated map was installed on the ECU pushing power over the 220bhp mark and shoots flames out the exhaust.
Uprated suspension products was never an option on this pick-up so mk1 ford focus front coilovers were fitted with uprated Ford brake calipers and bigger discs. Rear polo coilovers fitted. Suspension has been drastically lowered and alignment set to optimise handling.
Rota alloys and front and rear subframes have been powder coated DJ autos signature colour of orange.
The engine bay and load bay have also been painted orange.
Sparco R100 reclining sports seats have been fitted with a sparco snap off steering wheel.
DJ Autos and DJ Automotive engineering logos have been embossed behind the orange side stripe.